All of us were put here for a purpose. But the sad truth is most people drift through life, never really achieving a life of meaning.
The world needs all of us to live intentionally, to accomplish the purpose we were put here to accomplish. But how to start?
We are made to journey with each other.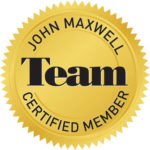 If you are looking for a life coach who asks hard questions, digs deep into your "why," and isn't shy about asking the Holy Spirit to guide the way, I'd love to year from you.